11th --- Engagement at Hotel Westend Inn, NH8.

12th --- Wedding at Hotel Westend Inn, NH8.

13th --- All sorts of pujas n rituals at home.

14th --- Reception at City Banquets, Punjabi Bagh.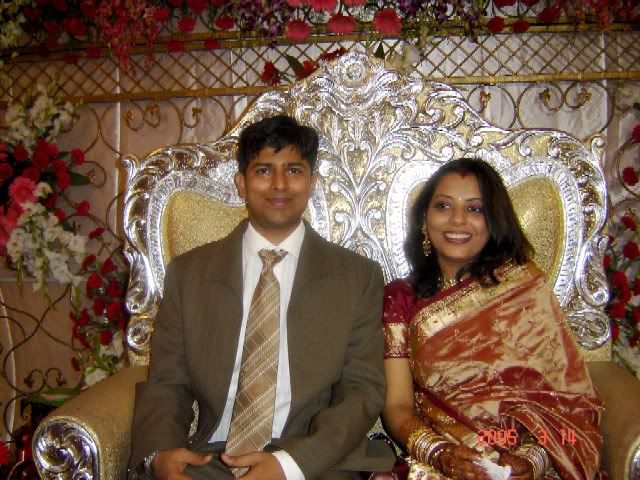 15th --- at home with relatives.

16th --- went to Lucknow by 8:40am IA flight.
Came back to Delhi on same day by 6:15pm IA flight.

17th --- Went to Jammu by 11:40am Jet airways flight..J class ;-)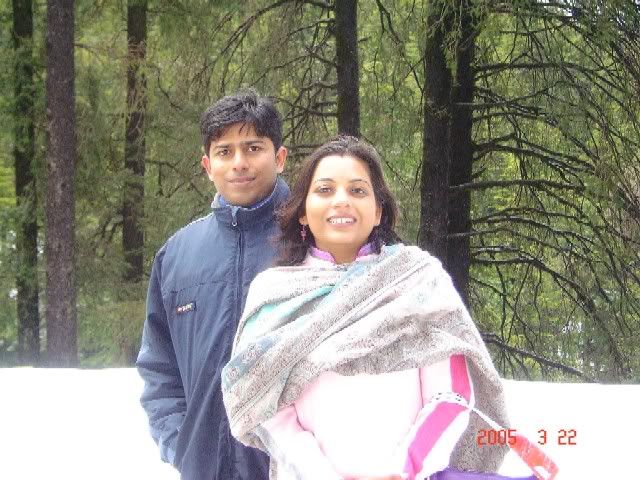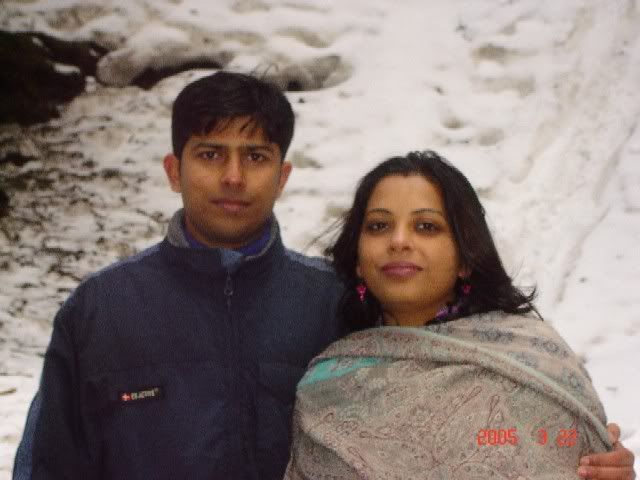 Getting cozy together.. bonds forever... making memories...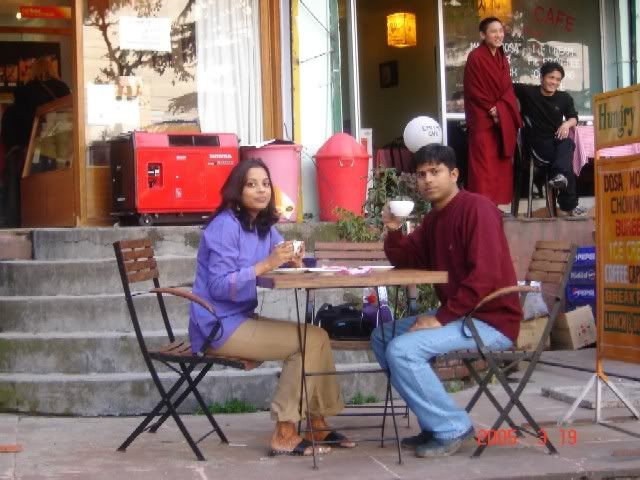 the ultimate way to partner.. over a cup of tea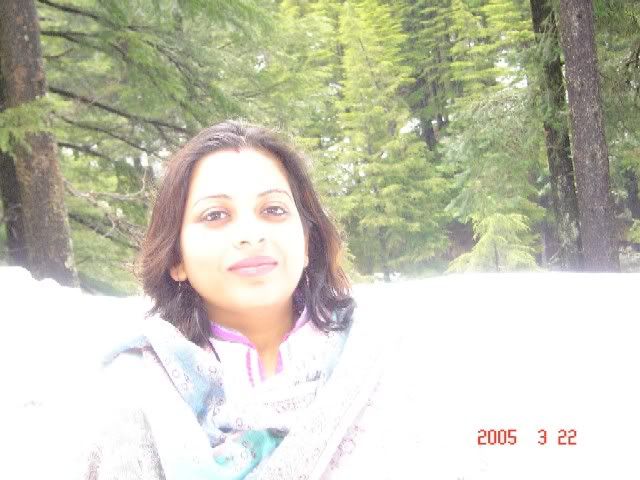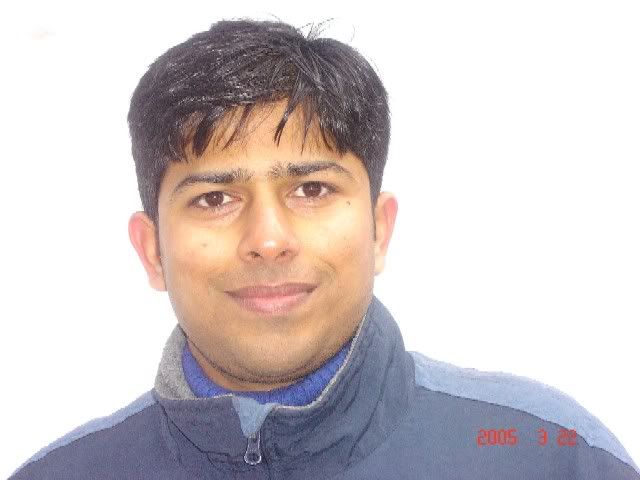 yes we are happily married :)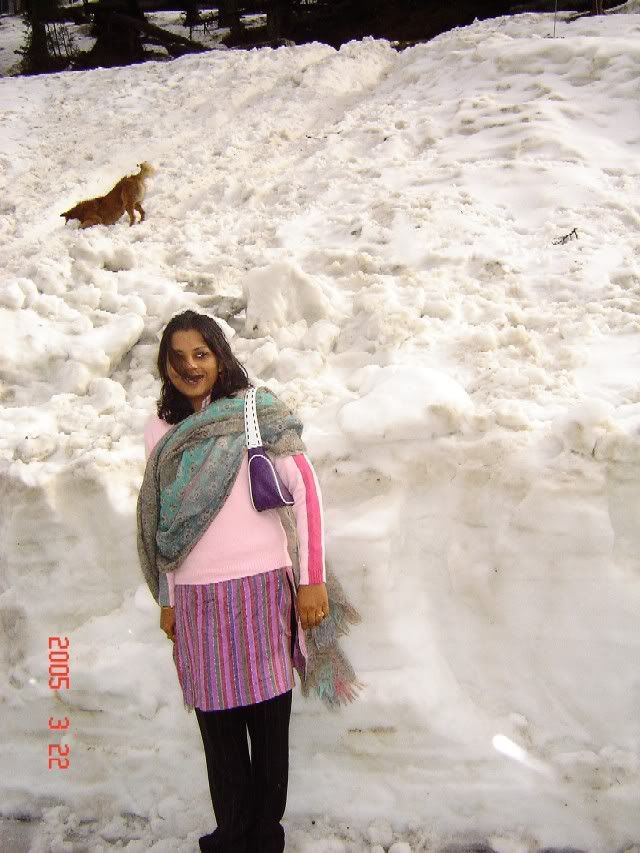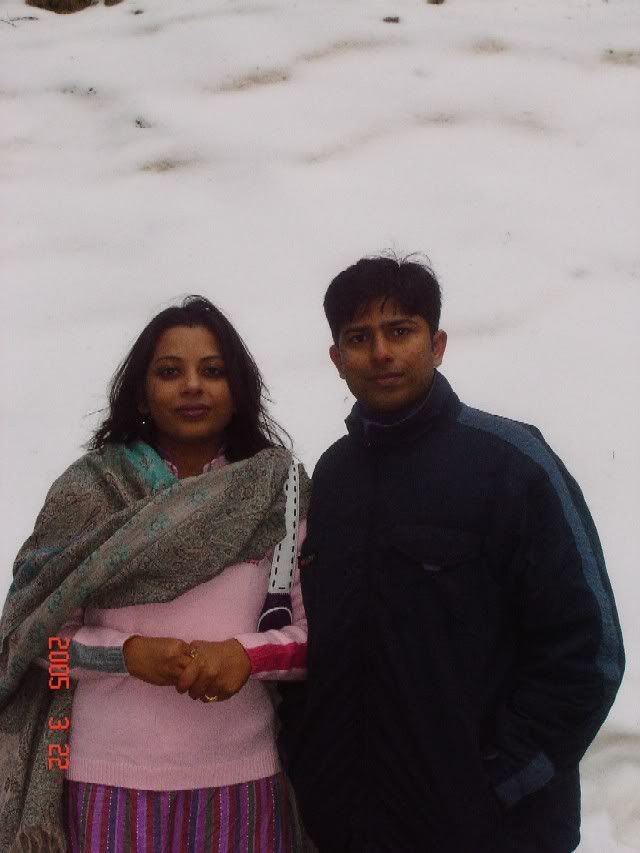 Beautiful and shy one for a dream...

Reached Katra ard 3:30pm at Country suites and inn , room#206.
Started the yatra to the Vaishno Devi shrine at 7:30pm.



18th --- Returned back to Katra ard 8am.
Started for McLeodganj ard 11:45am by road.
Reached there ard 8pm n checked in at Surya Resorts, Room#207.

19th --- Visited
i) an ancient Shiv temple.
ii) a wonderful waterfall near the temple.
iii) Dal Lake, yes there is a Dal lake at McLeodganj.
iv) Dalai Lama's residence.

20th --- Visited
i) Talanu (or Taranu) View point.
ii) St.John's Church.

21th --- Started for Dalhousie ard 12 noon by road.
Checked in at Hotel Mount View, room# 16 ard 5pm.

22th --- Started for Khajjiar but roads were closed due to heavy snowfall,
so could only go till Khajiaar Sanctuary Kalatop.
It was just beautiful, temperature was in minus, there was snow and more snow
everythere..on roads..on trees on benches..off course on mountains......
and as we reached there snowfall started..it was amazing.

23th --- Went to Chamba, 55kms drive from Dalhousie was nice but destination was a big disappointment.
Did some shopping at local Dalhousie market in the evening.

24th --- Left Dalhousie, reached Pathankot ard 4:30, had excellent lunch at some Madhopur dhaba.
Boarded the Jammu mail from Pathankot railway station at 6:40pm

25th --- Reached Delhi at 6:15am and home at 6:45am.
Went to Lucknow by 4:30pm IA flight.

{ In between met hundreds of people....had lunches/dinners/evening-teas on ALL days at acquaintance's places}

28th --- Returned back to Delhi from Lucknow by 6:15pm IA flight.
Reached home at 9pm.

29th --- Joined back work......and its extremely hard to focus at the work in hand B-(
To add salt to injury here people at work have changed my workstation, so its more difficult to sit and work at a different place.



Well...this is just the OUTLINE, will return back with some newly acquired "experiences" soon ;-)